BUYING AND SELLING ESTATES,
ESTATE CONTENTS. ESTATE SALES,
ESTATE BUYING, ESTATE LIQUIDATION,
$$$ COMPLETE ESTATE CASH BUYOUTS! $$$
OUR SERVICE
WE BUY ESTATE CONTENTS
$ & HOUSEHOLD GOODS $
NEW * OLD * USED * VINTAGE * ANTIQUE * COLLECTABLE
COMPLETE OR PARTIAL - ONE ITEM OR TRUCK LOADS!
LICENSED WITH 25YRS EXPERIENCE
"HONEST DEPENDABLE HOME TOWN SERVICE ALWAYS"
COMPLETE ESTATE BUYOUTS & CLEANOUTS OUR SPECIALTY!
"WE DO IT ALL" ! "WE GET IT DONE"!
No matter what the reason may be that you find yourself having to deal with the selling of Estate contents, The passing of a loved one, nursing home bound, retirement, snow birding south, divorce, storage liquidation or just moving or downsizing, A.B.E.S. Discount may be able to help you and your family with this process by offering our complete professional estate liquidation service. CASH, CASH, CASH. We do estate buyouts at a fair price. Large or small, one piece or truck loads, we do it all! Farm and business cleanouts too!!
We specialize in complete buyouts and removal of goods, eliminating the work and stress for you or your family. We buy it at a fair price, pack it up, load it out, and haul it away. We do all the work. No fuss, no mess, no stress, just peace of mind for you and your family. It doesn't get any easier than that.
Our CASH buyouts can include the complete removal of all contents from your estate, house, condo, apartment, basement, attic, garage, workshop, out buildings, and storage units, etc. Wall to wall, inside and out, including the good, the not so good, the bad and even the ugly.
So before you start cleaning out, giving things away or throwing things away like many do, CALL US!!! Or before considering doing an estate or garage sale on your own (see tips above) which can be a huge amount of work and a big stressful headache for most , CALL US!!! Or before calling the other so called estate buyers that have no intention to buy your estate even though they advertise to do so, they just want to get their foot in your door, so they can come in and cherry pick (cream the crop) your goods so all others may or will not be interested in giving you a buyout offer, JUST CALL US!!! It's a free no obligation consultation anyway you look at it and you may be surprised by what we can do for you and your family.
No matter what your needs may be we'll try and make it happen for you and your families peace of mind, Our honest dependable home town service is surpassed by no other company around keeping you and your families best interest in mind at all times. "CASH, PACK, HAUL, WE DO IT ALL, WE GET IT DONE". Call us first, call us last, but JUST CALL! We will bid against them all. PLEASE DON'T SAY SOLD UNTIL YOU GET OUR CASH BID TOO!!
(Sorry we do not buy estate or garage sale leftovers of any kind)
(509) 939-9996
PLEASE BE AWARE as mentioned above that some of the other so called estate buyers that advertise or have web sites for buying estates have no intention to do estate buyouts (even though they advertise that they do). They just want to get their foot in your door so they can come in and try to cherry pick purchase (cream the crop) of your goods so others may not be interested in giving you a buyout offer. Be very careful, BE SMART, and do not allow this. If you want a complete buyout, STICK TO IT!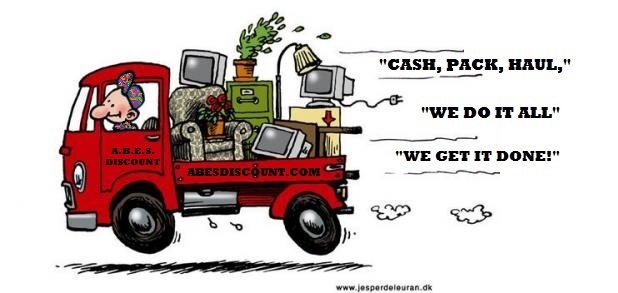 3721 N Market St
Spokane Wa 99207
Phone: 509-939-9996
ESTATE SALES
IF YOU WOULD LIKE TO BE NOTIFIED ABOUT OUR UPCOMING ESTATE SALES THAT WE HAVE EVERY 6 TO 8 WEEKS. PLEASE EMAIL US AT sirabes@gmail.com AND WE WILL BE GLAD TO PUT YOUR EMAIL ADDRESS IN OUR NOTIFICATION ADDRESS BOOK.
OUR SALES ARE ALWAYS FRESH ESTATE BUYOUT ITEMS THAT WE PURCHASE BETWEEN THE SALES WE HAVE. YOU WILL NEVER HAVE TO WORRY ABOUT SEEING THINGS FROM PREVIOUS SALES. ALWAYS FRESH, ALWAYS FULL, ALWAYS FUN, ALWAYS TREASURES, ALWAYS BARGAINS. SO GET ON BOARD!
ESTATE SALE DECEMBER 15TH, 16TH, 17TH, 18TH, 19TH
Upcoming Warehouse Sale. Mark your calendar. Antiques, Collectibles, Vintage, Christmas, (I am starting to bring things down from my old store on Market.) Old copper washing machine, Copper Boiler with lid, Antique oak rimmed tin cowboy bath tub, Old wood barrels, Oak crank wall telephones, Wood ships, Moose antler rack, Deer head mounts, Some Furniture, Housewares, Home and Wall Decor, Domestics, World Globes, Metal art, Kitchen wares, knives & gadgets. Cast iron ware, Brass and copperware, Glassware, Nik-naks, Bedding, linens, Hats, Toys, Many Dinosaurs, Tonka trucks, Dvds, Cds, Vhs, Electronics, Outdoor, Yard, Garden, Patio ware, a few Tools, archery bows, air soft, paintball, BB, pellet guns & accessories, swords & knives pocket knives too! Clothing, Holiday, Xmas yard blowups, Misc , Etc. Etc. Much much more, Old and Vintage to modern and always a treasure to be found.. This sale will run 5 days starting Thursday December 15th thru Monday December 19th, 9am-5pm. Cash only, RAIN, SNOW OR SHINE, warm dry inside sale. 3038 E Trent Ave, Door B, Spokane. Don't forget our Bargain Sunday (all items under $100 1/2 price - absolute best price on rest). And $1 Monday (all items on or below marked tables $1 or less). See Exchange & Nickels Worth paper the week of for details, also CL ad under garage sales early the morning of sale. Please Facebook your friends & tell your neighbors about this sale too! "Watch for the pink signs"
Hope to see you,
Mark..
A.B.E.S TRINKETS, TREASURES ~N~ MORE